OneWorld Classrooms is a nonprofit organization that builds bridges of learning between the classrooms of
the world. We offer FREE online travel and a variety of opportunities for K-12 classrooms to interact with overseas partners. WELCOME!


"OneWorld Classrooms* has changed
the way I teach… and enabled my
students to travel to the world without leaving the classroom!" MORE TEACHER TESTIMONIALS
*Formerly the Creative Connections Project.
The mission of OneWorld Classrooms is to build bridges between local and international K-12 classrooms through technology and the arts. In both school and OST settings, we aim to promote global education, foster cross-cultural awareness and cultivate local and global citizenship.READ THE REST OF OUR MISSION STATEMENT


PARTNER SCHOOL PROFILES


| | |
| --- | --- |
| INTERACT WITH K-12 CLASSES FROM AROUND THE WORLD! | |
OneWorld Classrooms works with partner schools around the world. These pages list some of the schools we have worked with in the Amazon Rain Forest, Africa, China and Latin America.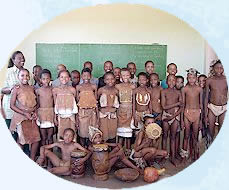 Click on a region below to see profiles of some of the schools we have worked with there. (NOTE: This school year, we may not work with all of these same schools.)
| | |
| --- | --- |
| TRAVEL THE WORLD FROM THE COMFORT OF YOUR OWN CLASSROOM! | |